"It was one of those March days when the sun shines hot and the wind blows cold:  when it is summer in the light, and winter in the shade."
-  Charles Dickens 
So after a few days of mild weather and a glimmer of sunshine, the cold bitter winter temperatures are set to return this weekend and possibly the return of snow here on the East.  I know it's only March and not yet the Vernal Equinox but please, come on Spring.
Here follows some catch up phone snaps from me with a few words::
Firstly, DH has wall papered the chimney breast in the breakfast room with Sanderson's Squirrel and Dove.  Very happy with this especially as Dove was my maiden name.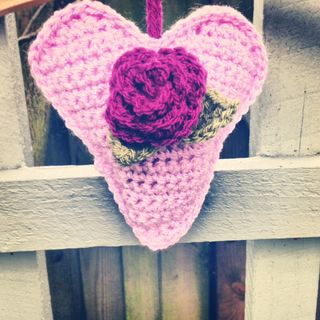 Crochet heart filled with dried lavendar - pattern via Attic24.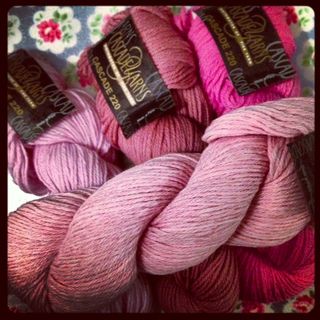 My Valentine present from DH to crochet my Caravan blanket for my little holiday with a friend later this year.  Very excited about this as I have always wanted to stay in a caravan.  DH thinks I am potty!
My wool winder came out to make the gorgeous skeins into pretty centre pull yarn cakes.  Sophie -I missed your help with these but have plenty more to wind when you come back at Easter.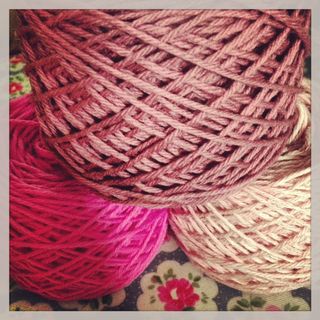 Pink shades - lush yarn cakes.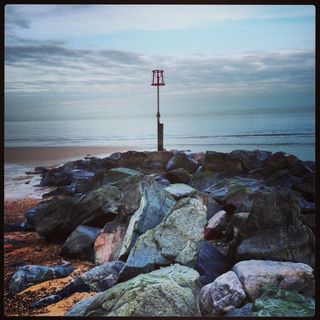 The beach is one of my most favourite places to walk and so I have many photos to share with you.  The rocks looked beautiful on this occasion.
This photo shows a rare time when rock pools were formed.  The wind turbines can just be seen on the horizon.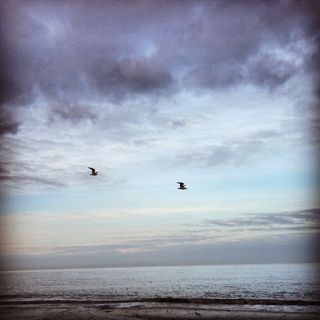 This is why I love walking along the beach.  The roaring winds, the beautiful skies, the sea, the sea - never the same two days running.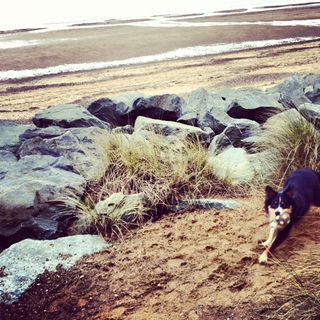 Alfie loves it, too.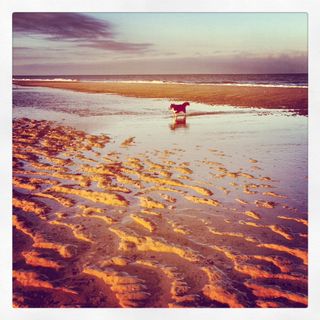 Just look how happy he is in this photo and WOW the amazing ripples in the sand.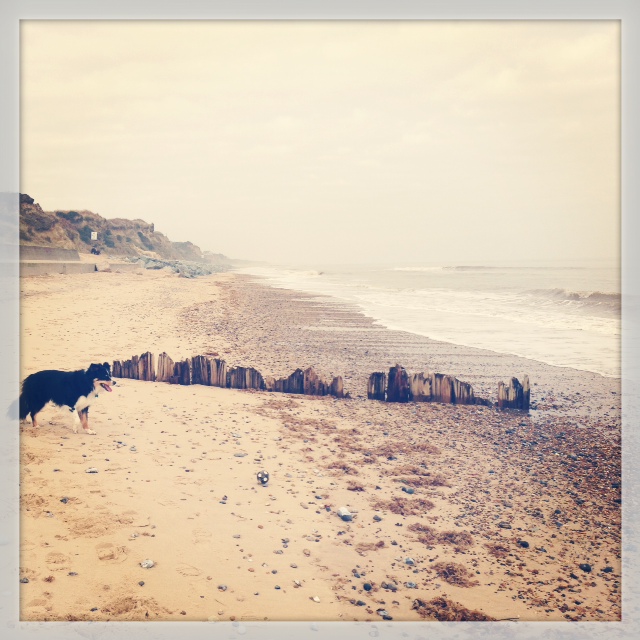 This time a misty day - such a different beach but the same location.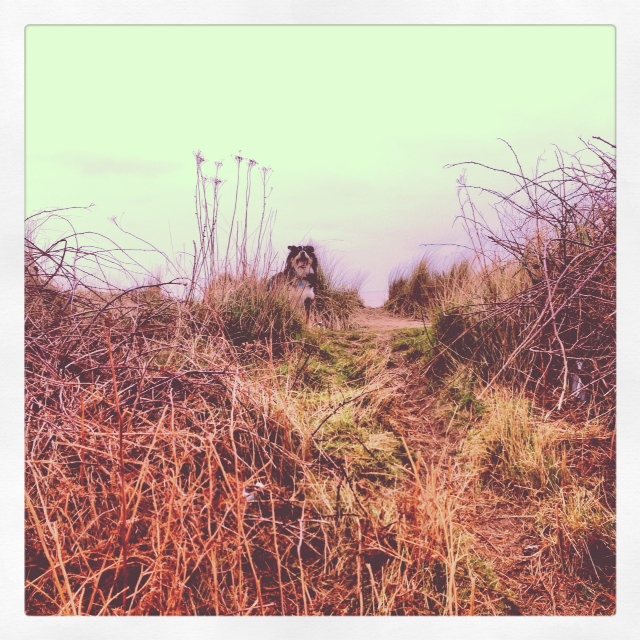 Patiently waiting for me to catch up, as always.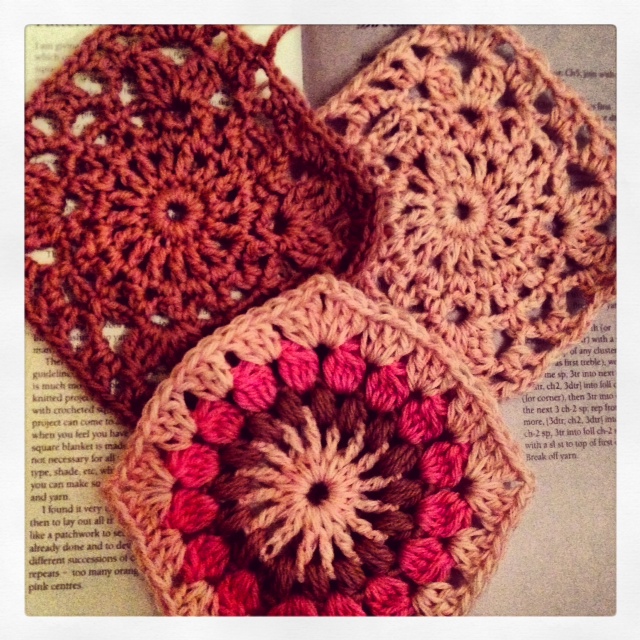 Playing around with ideas for the caravan blanket.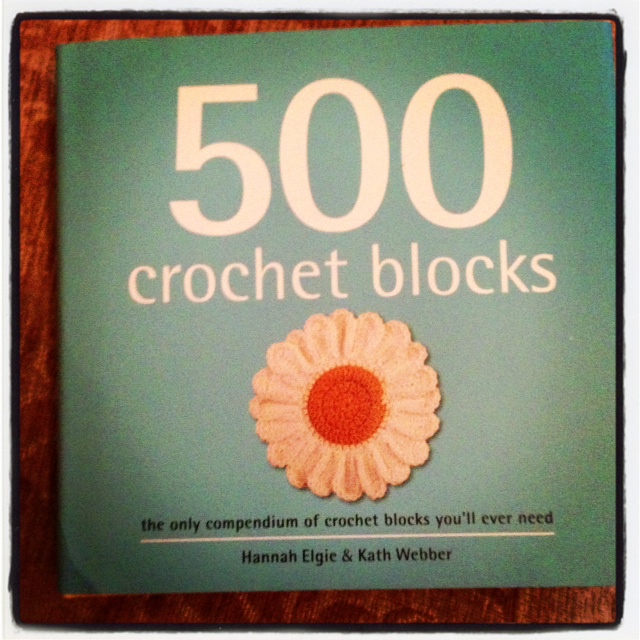 A new little book to help me with the planning process.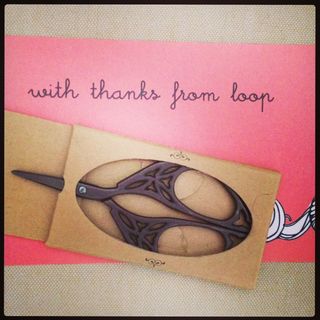 A new pair of scissors to help snip the wool ends.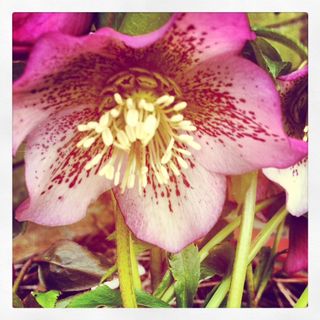 Colour in my garden - hellebores - divine.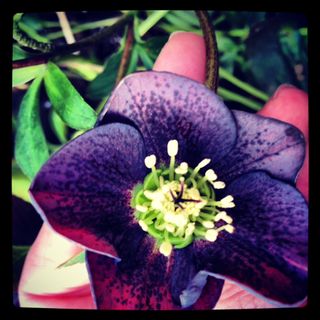 A black beauty.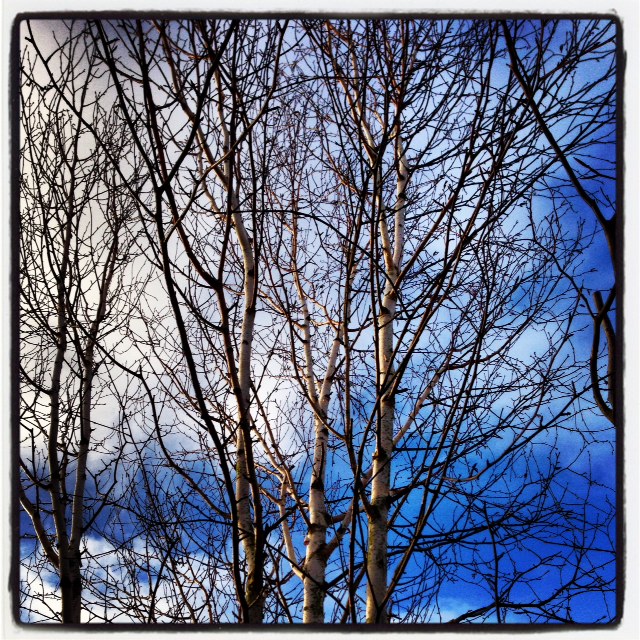 Is that a blue sky beyond our Silver Birch?
Knitting a pyjama case. Pattern from The Wool Sanctuary.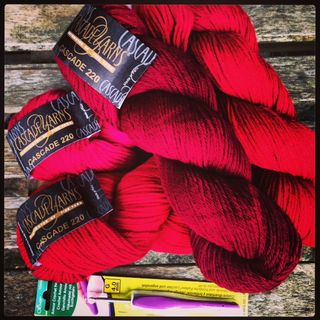 More wool for the blanket - this time shades of red and finally settling on a solid granny square pattern but perhaps with the addition of flowers in every other square.  
Hope to be back soon - toodle pip. x