I've been itching like crazy to get this started - it's a Jelly Roll quilt in the colourway Ruby. I'm hand quilting with simple stich in the ditch along the rows and using cotton/bamboo wadding (which is sooo soft).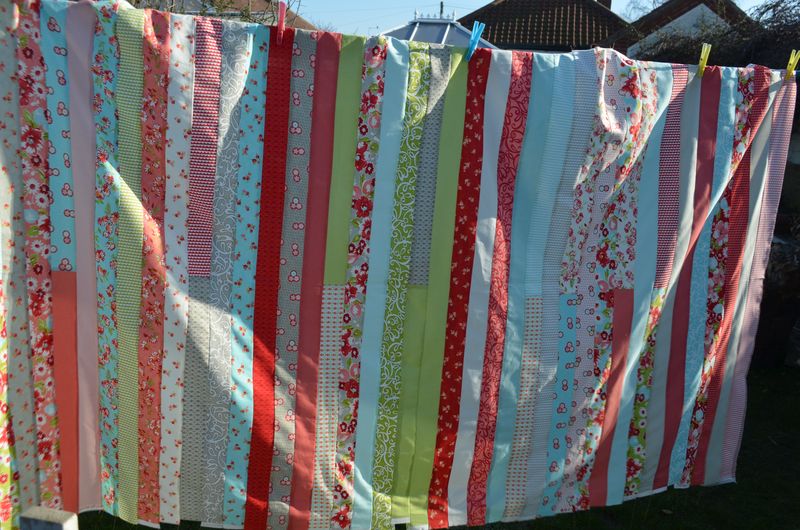 This one will be for Sophie.  I hope to get a little more fabric from Liberty this weekend as I saw a gorgeous quilt on this blog and would like to make a similar one myself.  I adore the bird fabric.
Speaking of London, we plan to meet up with Jamie and Sarah and visit the Churchill War Rooms once again and then Notting Hill for a sampling session at the Hummingbird Bakery, on to Knightsbridge to Harrods for my Dad (he loves the food halls) and then Regent Street to Liberty in the evening.  I simply cannot wait - I'm already dreaming of fabric, cupcakes and the atmosphere in the cabinet war rooms deep beneath London - I would love to have a tappity tap on the vintage typewriters!